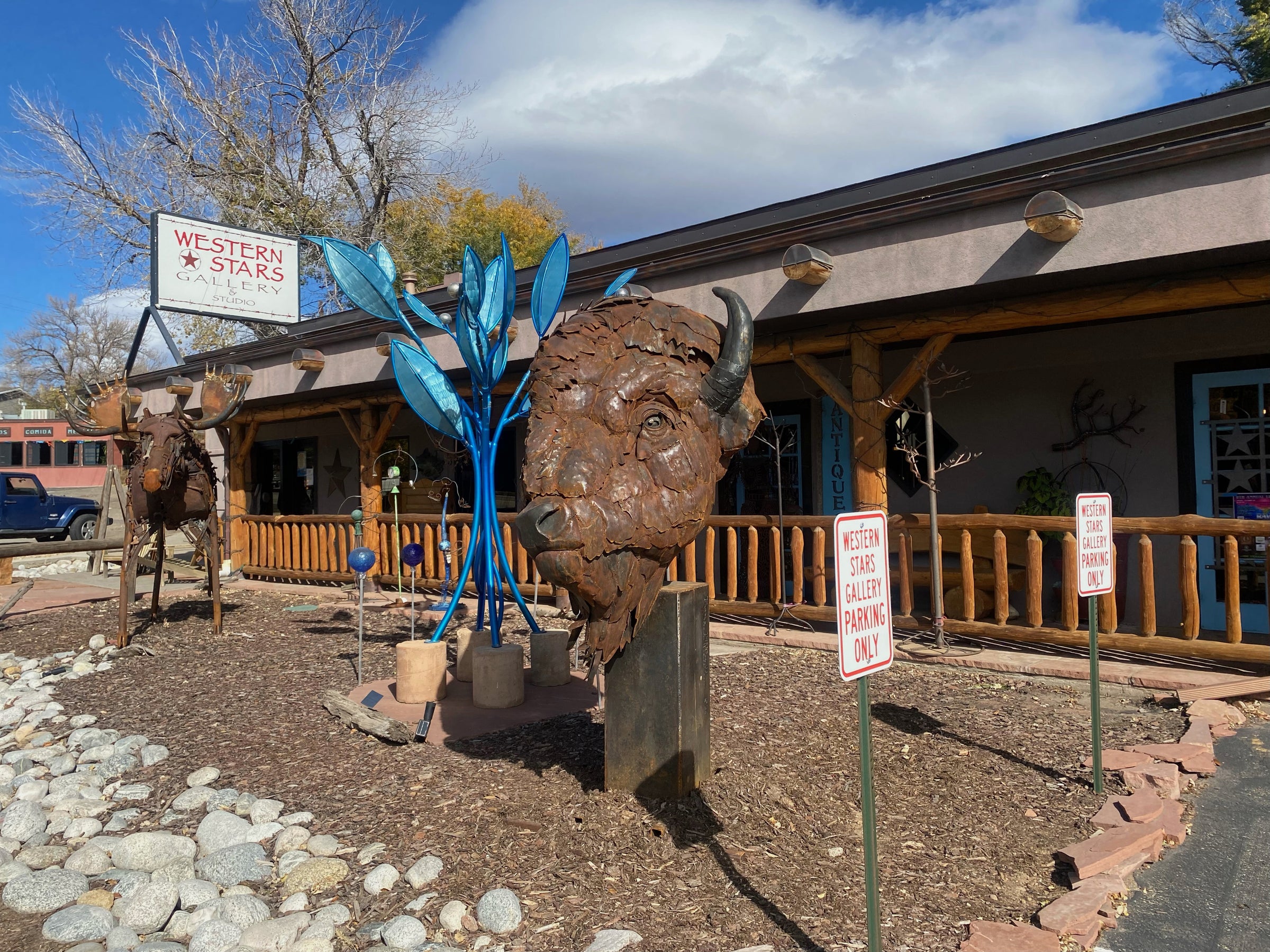 unique & special treasures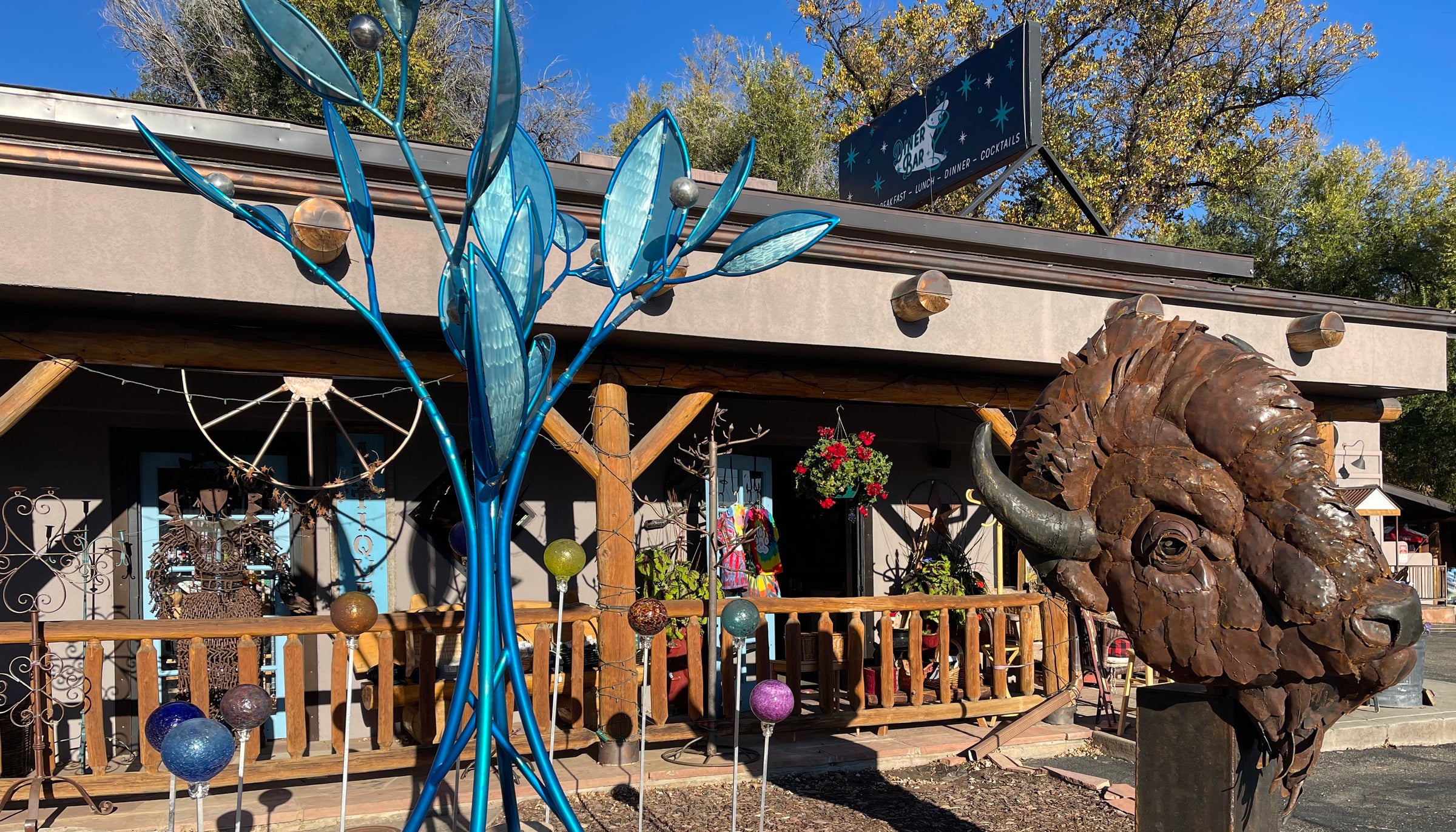 than western & beyond a gift store.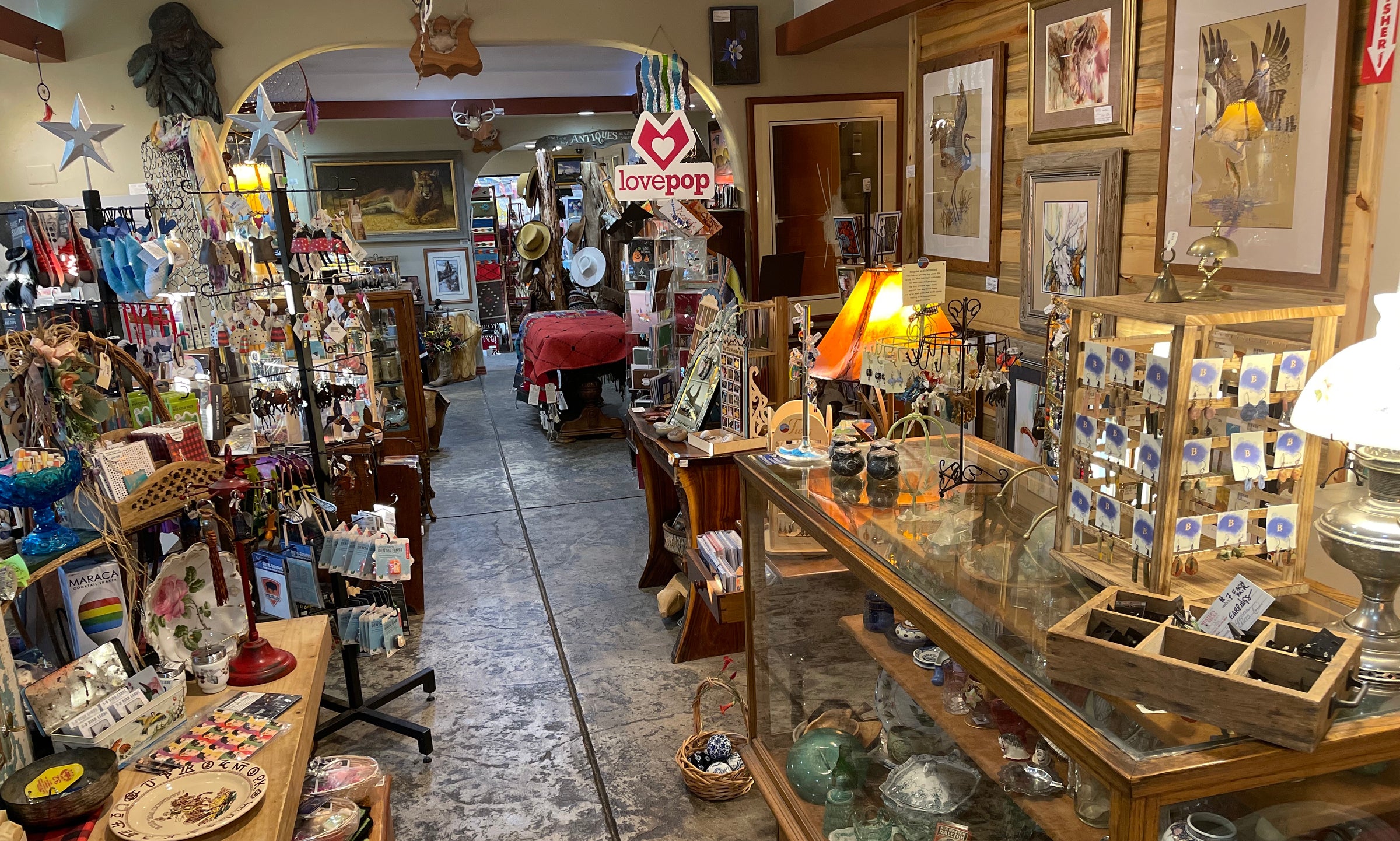 is an exceptional Gallery
WE ARE MORE...
More than 'Western,' beyond 'Gift Store,' ours is an exceptional Gallery...
An interesting curation of artisan-made pieces, Native American creations, unique antiques, & things handmade by regional 'Stars' of the West - with over 250 artists & consignors to select from & boast about...
At Western Stars, most items are local / Colorado-made or procured with forward focus on presenting eco-friendly, sustainable, & ethically-sourced offerings.
Western Stars welcomes both casual & discerning collectors who appreciate discovering new & renowned artists, shopping for fresh gift ideas, & harvesting statement pieces for personal adornment &/or home or workplace spaces.
In search of one-of-a-kind jewelry, novel home decor touches, or fine vintage / antique finds? Western Stars has something for everyone - all ages n' wages.
View Western Stars' ever-changing & eclectic inventory on social media!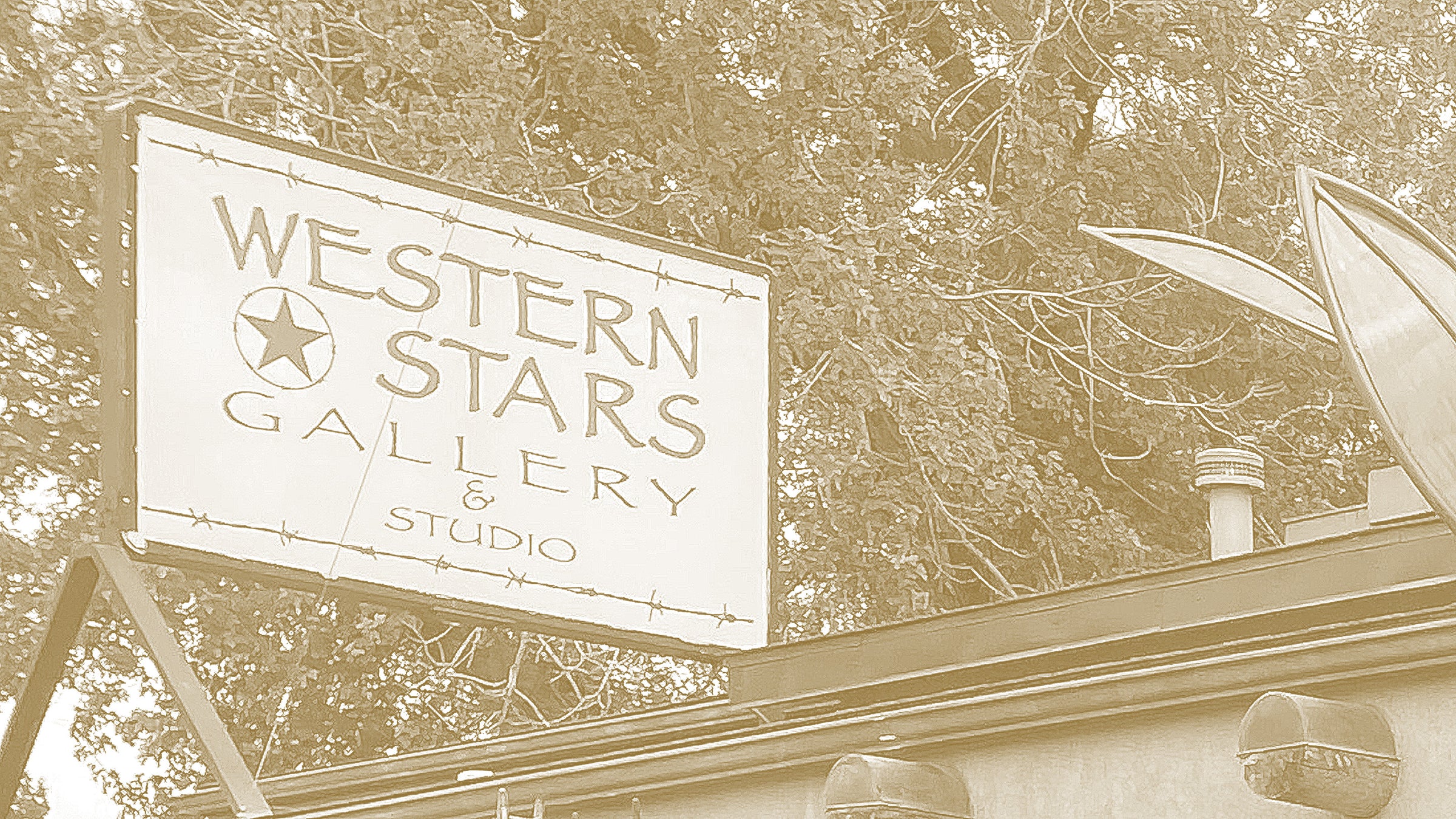 Western Stars Gallery
A MUST STOP
In FUN, Franchise-Free Lyons CO
Our Vignettes offer a sneak peek...
A showcase of a variety of groupings from our wildly eclectic inventory:
Fine Art, Native American Creations, Antique/Vintage Finds, CO-Made Gifts
Do these vignettes whet your whistle?
Let us know IF: more details or photos are needed; you'd like to commission an artist for somethin' extra special; you'd like to arrange a personal shopping appointment (in-person or by phone); you have ANY questions (like about how to join us as an artist or consignor, etc)...
Note: We are a 2-person shop & we apologize in advance if our website isn't perfectly up-tp-date. Call if any questions: 303-747-3818 or 401-301-1212.